Introducing Singing Hills Chorus
The Mankato & North Mankato ACT on Alzheimer's Action Team is proud to introduce a new and exciting opportunity for people in the community to join together for a unique choral experience. The chorus, especially created for persons with Alzheimer's disease or other dementias, and their care partners, started in September 2017.
Singers of all abilities create and learn in weekly rehearsals at a warm and accessible music venue with a specially trained professional choral conductor who ensures artistic excellence. The rehearsals culminate in a public performance showcasing the accomplishments of the singers. Singing Hills Chorus was inspired by the Twin-cities based Giving Voice Chorus!
The Singing Hills Chorus Experience
No singing experience required
Music director understands singers' potential
Comfortable rehearsal space with good acoustics
Variety of music, familiar and challenging, adapted as needed
Personalized music books and practice CDs
Weekly rehearsals and a public performance
Social time for singers and volunteers
Dementia-aware volunteers available to assist
We celebrate the full potential of people living with Alzheimer's.
 Peace, Love & Joy Concert
Join us for our first performance on December 16, 1pm. A reception will follow.
Tickets are $10. Children five and under are free.
The concert will be held in the Chapel of Our Lady of Good Counsel.
For tickets or information, call (507) 519-0626 or email katoactonalz@yahoo.com. Tickets also available at Scheitel's Music & Rhapsody Music.



Kristin Ziemke, Music Director
Kristin is a Board Certified Music Therapist and founder of Avenues Music Therapy. She specializes in working with older adults, including individuals living with Alzheimer's disease. She received her undergraduate degree in Music Therapy from UW-Eau Claire and is currently pursuing a Masters degree in Music Therapy at Colorado State University.  
Sandi Lubrant, Program Director
Sandi is the team lead of the Mankato & North Mankato ACT on Alzheimer's Action Team. She is a graduate of Mankato State University. She serves on three Alzheimer's Association MN-ND Chapter committees and on the Board of Directors with the Minnesota Elder Justice Center. 
Members of the ACT team and other community members have been instrumental in implementing this new program.
Chorus Information and Registration
Chorus members include people with dementia, their care partners and volunteers. We welcome any person who is living with Alzheimer's or another dementia who can attend the structured weekly rehearsals and, most importantly, wants to make good music and good friends! There are no auditions, and no musical training or experience is necessary.
Chorus members will rehearse for a 90-minute rehearsal under the direction of Kristin Ziemke. There will be a half-hour of socialization time, along with refreshments, before and after the rehearsal.
The chorus rehearses for 14 weeks and performs at least one concert at the end of each session.
Dates:

Thursday, February 1-May 10


(no rehearsal

March 29

) 
Time: Social times, 9:30am-10am & 11:30am-noon
Rehearsal, 10am-11:30am
Cost: $

25 per

person. The person with dementia must sign up with a care partner. Scholarships are available. Cost includes rehearsal and practice materials, refreshments and a performance scarf.
Location: School Sisters of Notre Dame, 170 Good Counsel Drive, Mankato. Parking is free.
Registration is now open for Spring Session, download registration form (PDF). Online registration will be available December 20. Registrations are accepted at any time if space is available, but singers are encouraged to sign up prior to the beginning of the session.
"Those who wish to sing always find a song." 
― Swedish Proverb
Volunteers help us deliver a rewarding and inspiring choral experience. You can volunteer as a singer in the chorus or as a helper during rehearsals, the concert or day-to-day operations.
Our volunteer singers sing alongside the person with dementia, helping them follow the music and lyrics, taking instructional notes and ensuring that all the singers have a comfortable and enjoyable experience during rehearsals and performances.
Volunteers with operations experience help us run a well-organized chorus! We need volunteers in the following areas:
Office support

Rehearsal and concert refreshments

Concert box office, ticket takers, and ushers

Concert stage crew

Photographer

Videographer
Volunteers must agree to a background check and to attend Dementia training. 
With your support, people with dementia can experience joy and friendship through music. 
Donations are made to the Minnesota River Area Agency on Aging, a 501(c)(3) charitable organization and designated to the Singing Hills Chorus. Contributions are tax deductible.
Singing Hills Chorus thanks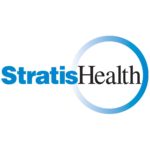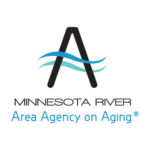 The Minnesota River Area Agency on Aging, Inc. is the fiscal agent for Mankato & North Mankato ACT on Alzheimer's